CAMPAIGN DATE |
Until 4/9/2022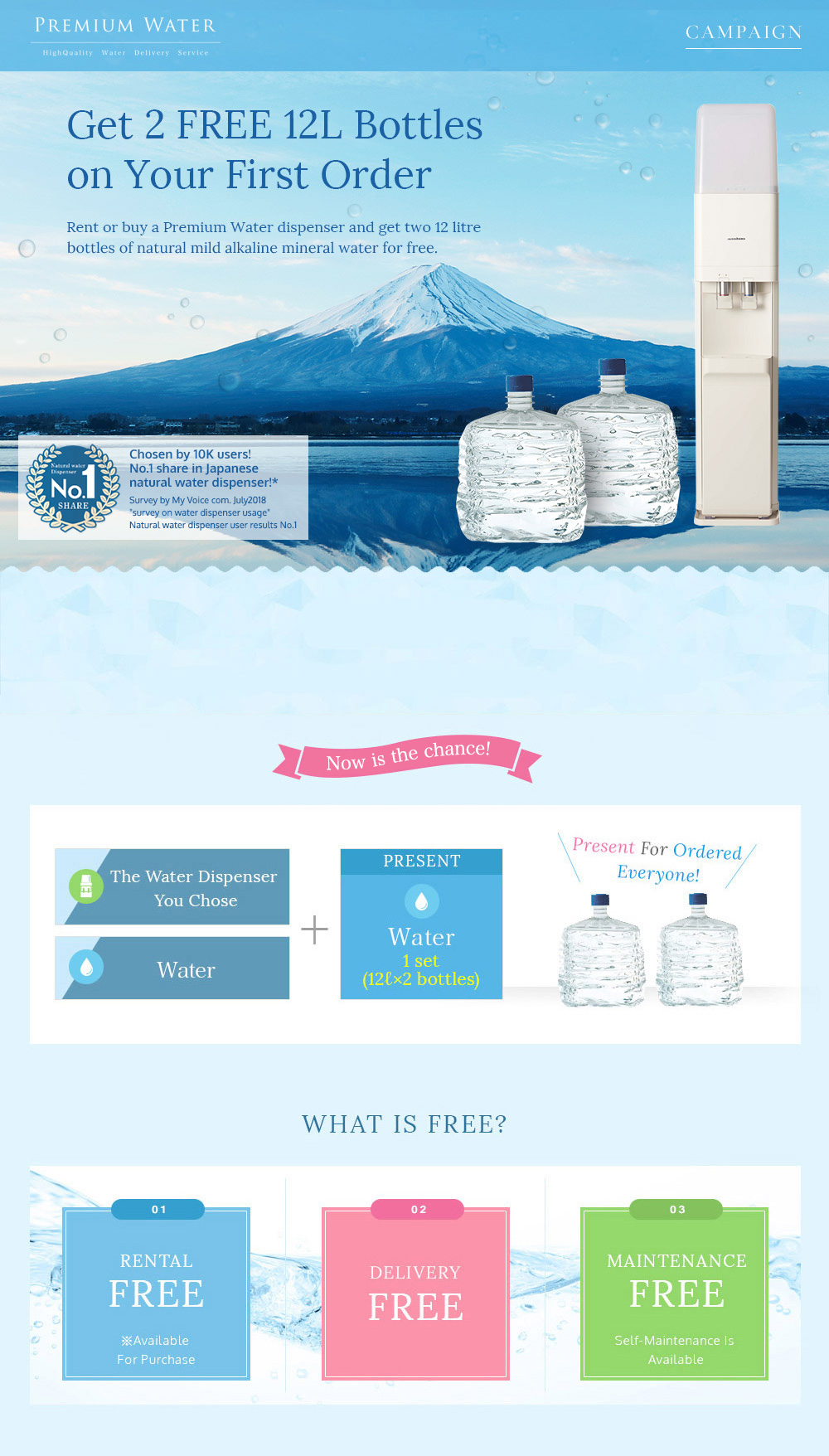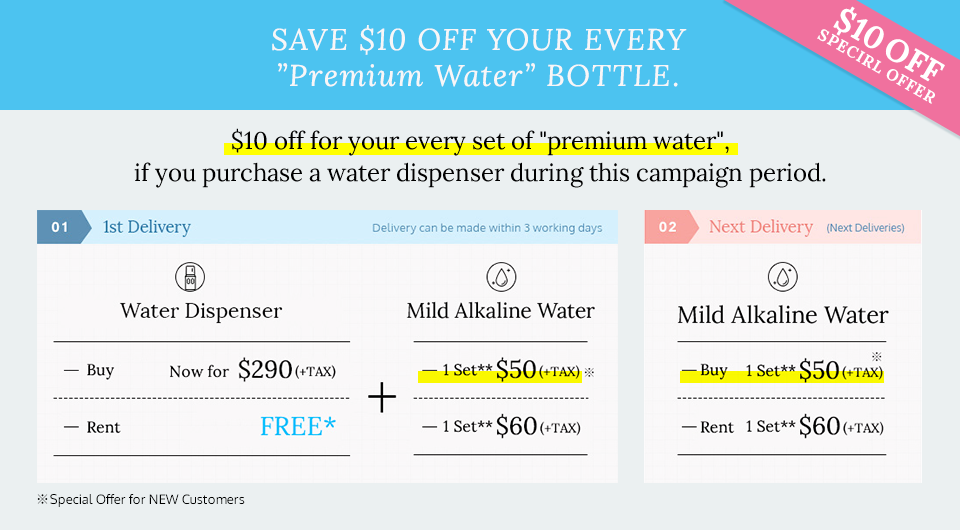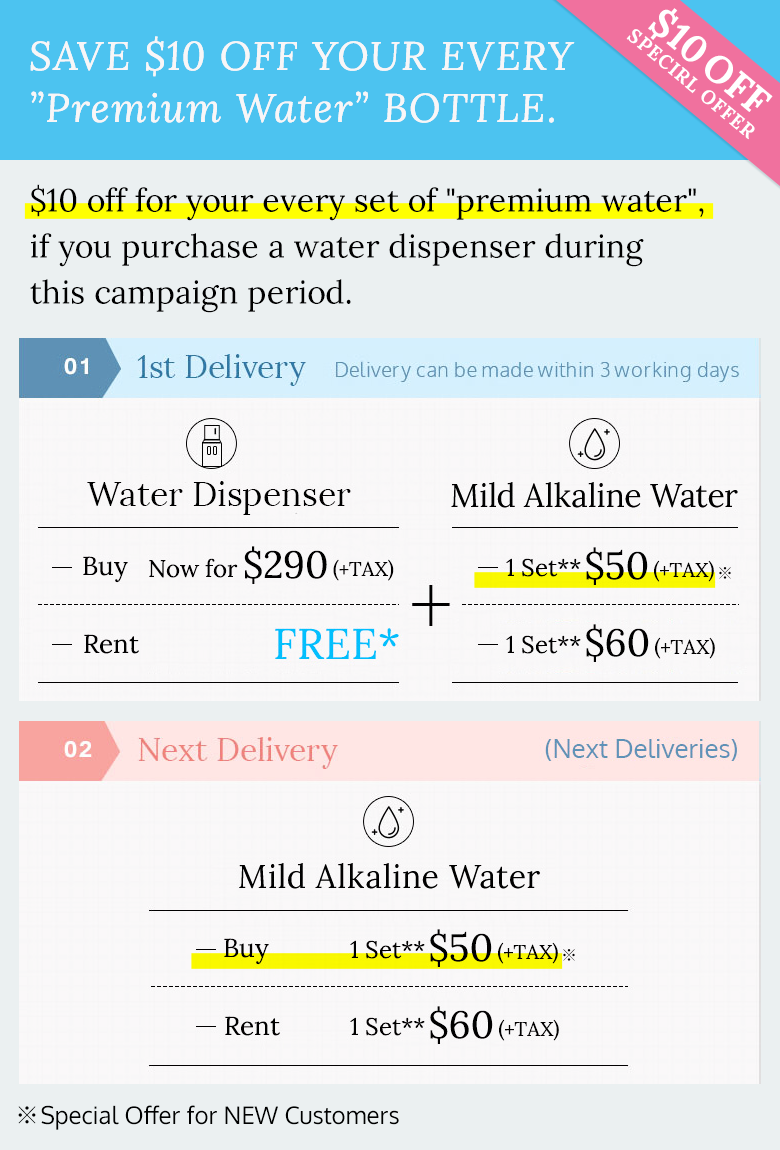 *Refundable deposit of $200 required.
**Minimum delivery is 1 set (2 x 12L bottles) every 4 weeks. Amount and delivery frequency can be increased up to 10 sets once a week. Service may be suspended for 59 days without charge.
Attention (About the present campaign)
It may be dispatched differently, but the present (12l ×2 bottles of water) would be sent with the dispenser and water you ordered.
The Amazon Gift Voucher will be sent to the email address you registered, after we has confirm that the water dispenser arrived and your first payment was completed.
This special offer cannot be applied at the same time as other promotions.
We cannot send you Amazon Gift Voucher for two times. Please check your email address is completely correct.
We may not send you Amazon Gift Voucher, depending on your contract status.
Please note that we may terminate or change this promotion without notice in advance.